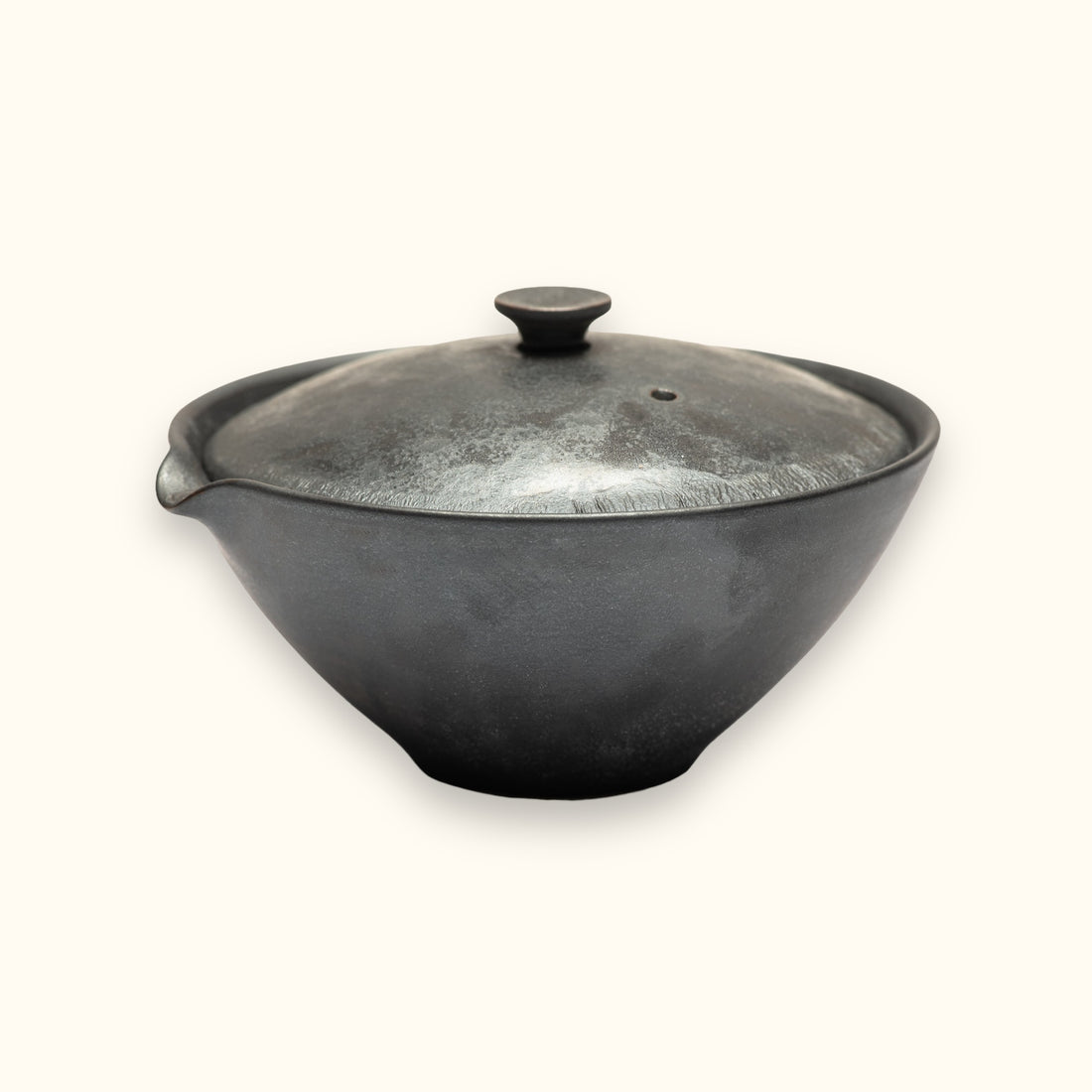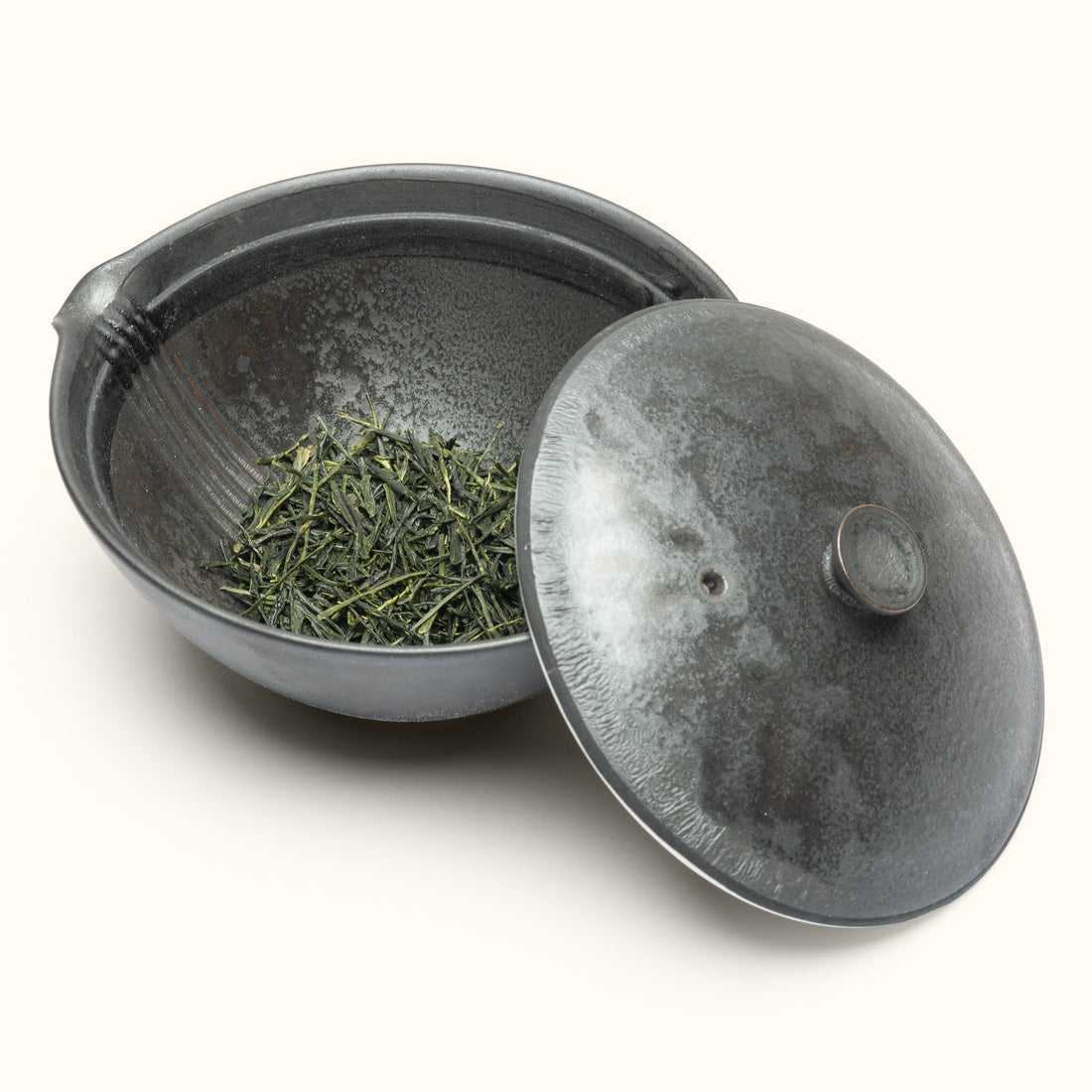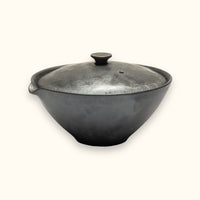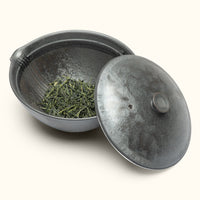 Hōhin (宝瓶) is a type of teapot without a handle. It is best suited for brewing delicate, low-temperature green teas such as sencha and gyokuro. It's compact size enables you to brew with intention, and savour one serving at a time. 

This particular hōhin is also referred to as a shibori-dashi kyūsu (絞り出し急須) because grooves carved in the spout allow you to squeeze out (shibori-dashi) the "golden drop", a.k.a the most flavourful drop of tea. 
The matte black glaze has a unique pattern that is different for every piece. This simple, modern design is great for any tea lover's collection.
---
Please be aware that the lacquer finish on this teapot may exhibit slight unevenness as a result of the production process. This is not a defect, but rather a unique characteristic that adds to the charm and individuality of this product. We hope you enjoy this one-of-a-kind piece! 
Material: Porcelain

Size: 118 x 180 x 100mm

Capacity: 120ml

Dishwasher & Microwave safe. Do not use in the oven.
Riso Porcelain was founded in 1920, at the former residence of Yi Sam-pyeong, who pioneered the making of Arita porcelain. They continue to develop new designs using the skills and techniques they've acquired over the years. Their motto is to create beautiful works that will inspire people.