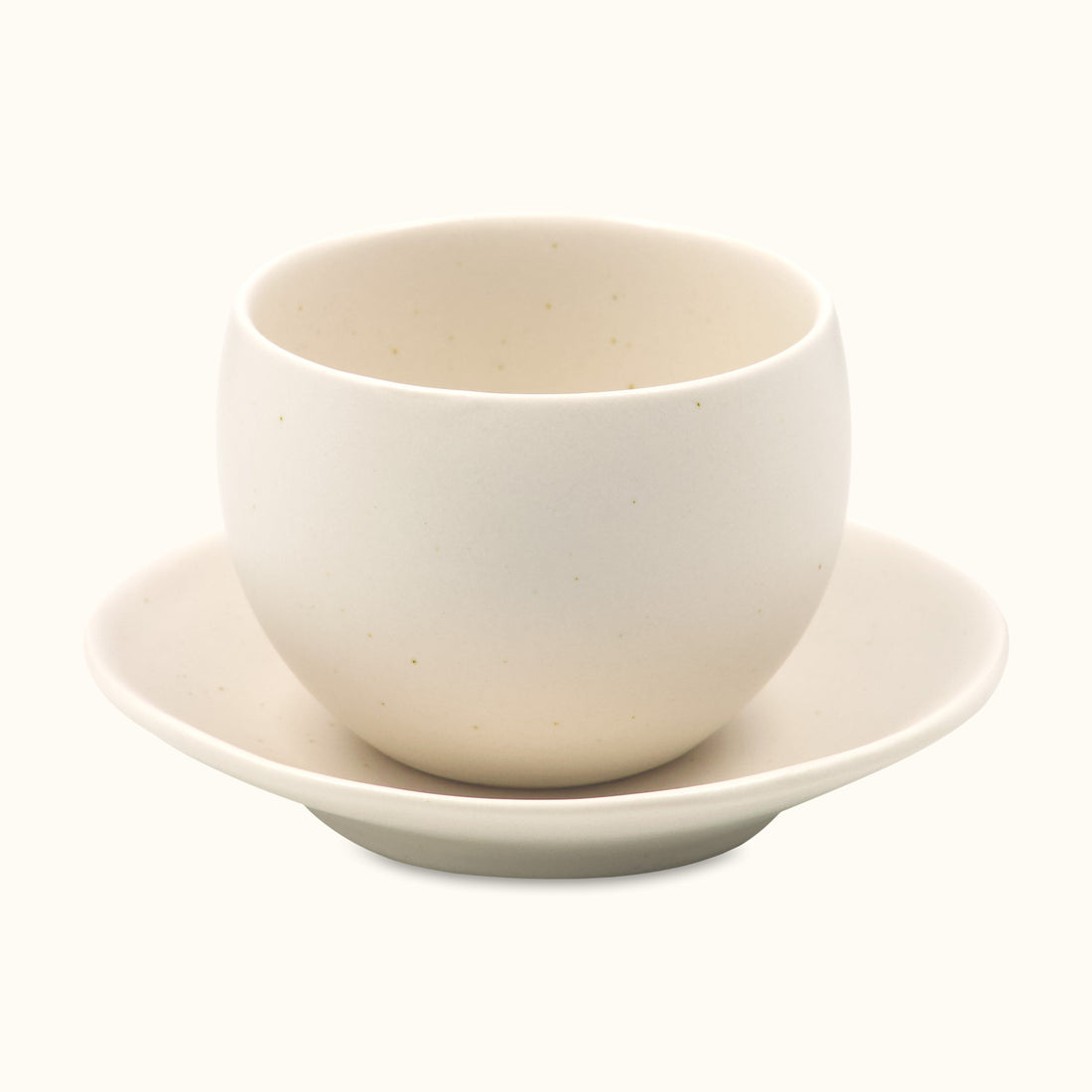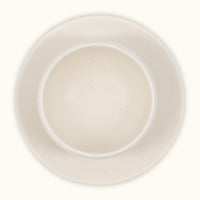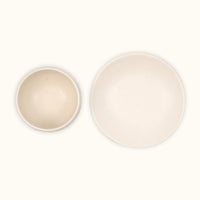 Arita-yaki | Mayu Yumomi | White
Made of porcelain, this yunomi has a matte, milky-white glaze and light-brown speckles that create a retro yet modern vibe.
This teacup is a small, convenient size that's great for almost anything. You can use it to serve tea, espresso, or even ice cream!
Did you know? Mayu (繭) means "cocoon".
Material: Porcelain

Size: Cup: 72 x 53mm, Saucer: 104 × 21mm

Capacity: 85ml

Dishwasher & Microwave safe. Do not use in the oven.
Yameheigama (やま平窯) is a kiln located in Arita, a region in Saga Prefecture that has a rich tradition of porcelain making since the 17th century. They craft simple, minimal tableware that dares to awe and charm users; a philosophy that they realized by their long-established experience in custom dinnerware production.