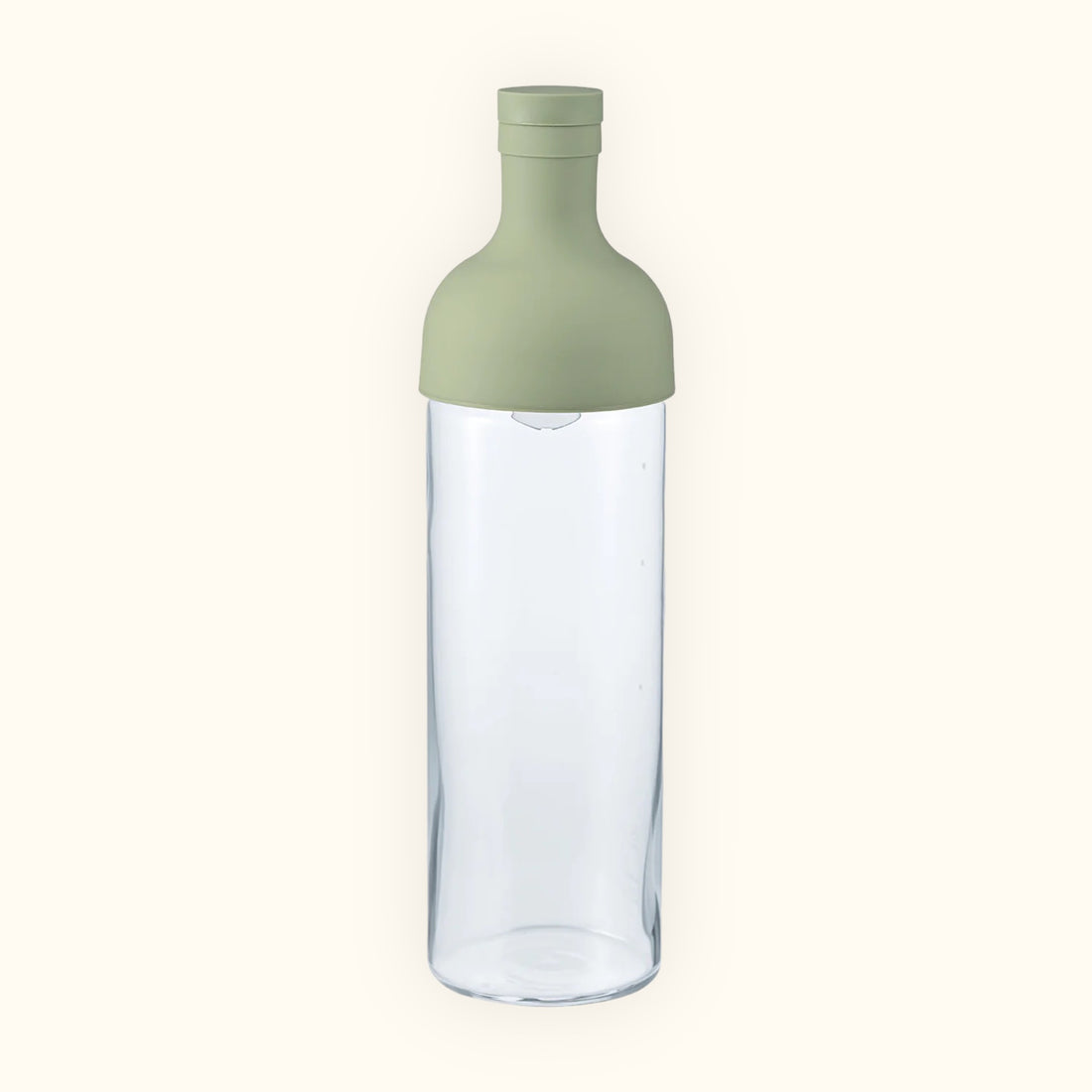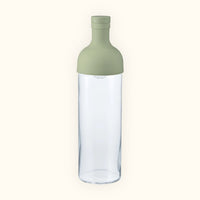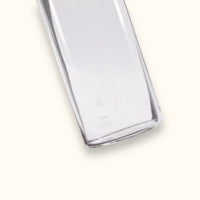 Hario Cold Brew Tea Bottle [Mint]
The effortless and stylish way to prepare cold-brew tea. Shaped just like a wine bottle, the Hario Filter-in Bottle is not only beautiful to look at, but it is extremely functional.
Winner of the 2013 Good Design Award.
HOW TO USE
Fill the glass container with your favourite loose leaf tea, and pour in room temperature water. Leave the bottle in the fridge for at least 3-5 hours to allow the flavour to steep and water to cool down.
The lid contains a built in filter, so you can serve directly into your glass without having to worry about loose leaves ending up in your mouth.
Brand: HARIO

Materials: Heatproof glass, removable silicone lid

Size: 8.7cm (W) x 8.4cm (D) x 30cm (H)

Weight: 450g

Capacity: 750ml

Origin: Made in Japan

Dishwasher safe. Do not use steel wool or abrasive cleaners