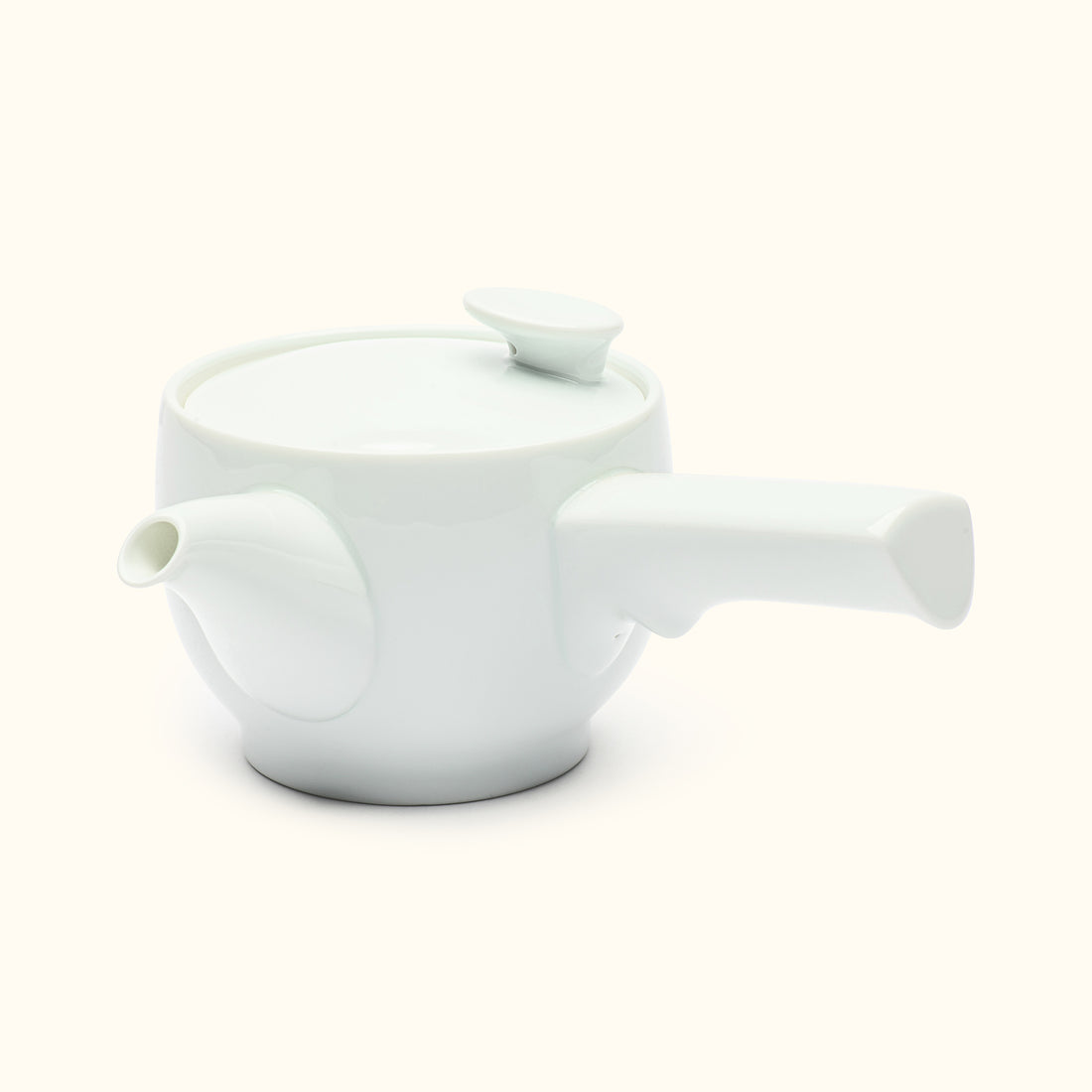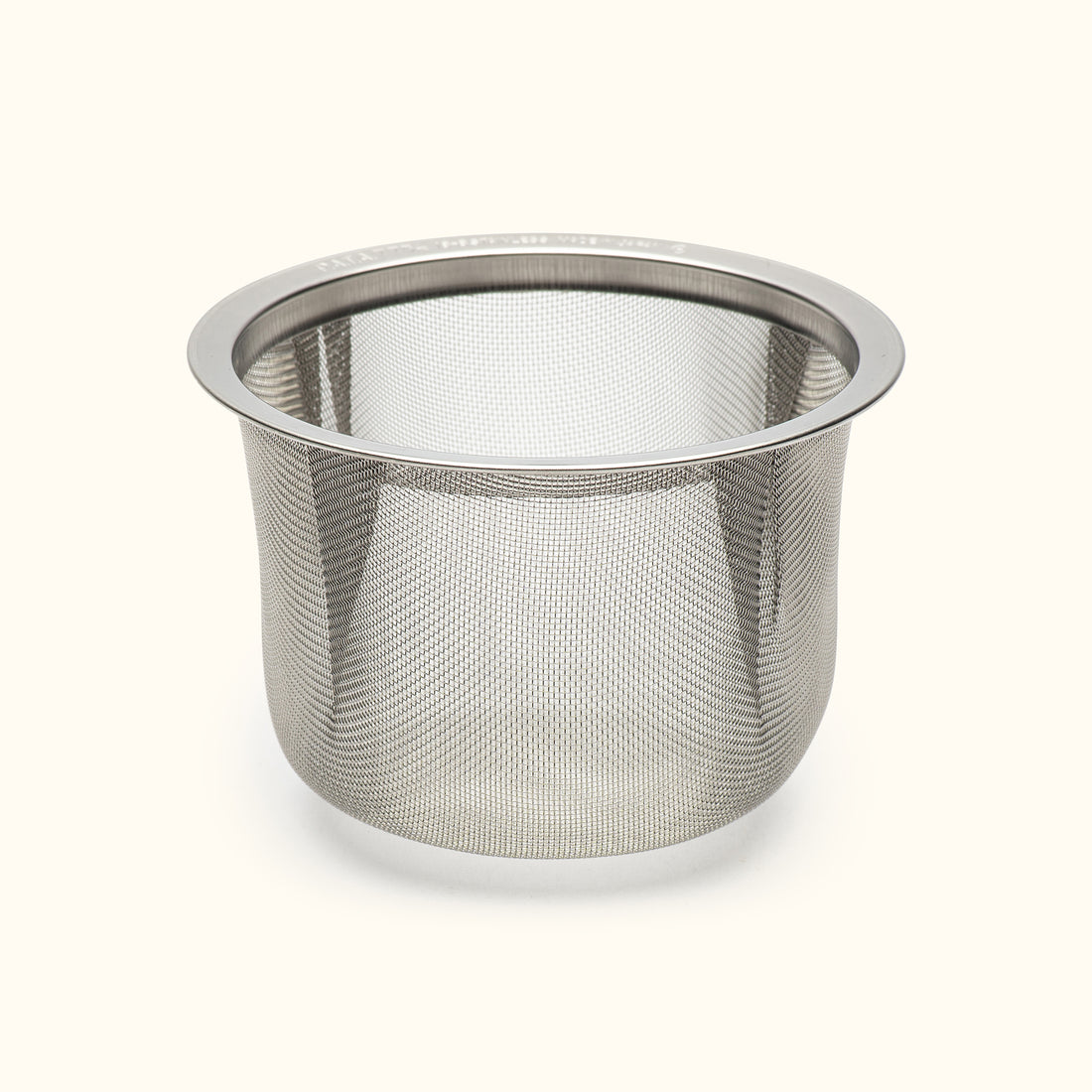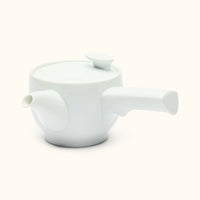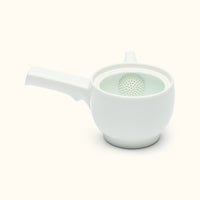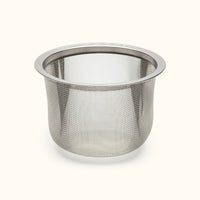 Sawa (茶和)  translates literally as "tea serenity".  As the name suggests, this elegant teapot makes brewing a breeze.
[Clever Design]
Long handle is easy to grip.
Ergonomic lid is designed with knob near handle, permitting one-handed pouring while securing lid with thumb.
The knob allows the lid to hang outside the teapot for any subsequent brews, preventing mushy tea leaves created by excess heat and moisture. The lid stays clean and accessible, and surfaces remain dry.
Comes with a built-in strainer as well as a detachable stainless-steel strainer.
 Winner of the Good Design Award in 2009
Material: Porcelain

Size: 10.5cm x 9.5cm

Weight: 375g

Capacity: 400ml

Origin: Hasami, Nagasaki, Japan

Dishwasher, microwave, and freezer-safe. Do not use in the oven. Oxygen bleach safe.
Hakusan Porcelain (白山陶器) was founded in 1779 in Hasami, Nagasaki Prefecture, and has operated in its current structure since 1958. Their design concept is to produce tableware that can be enjoyed for decades. Their designs are understated but distinctive, and they seem to be new and timeless at the same time.

The company has received many awards, including the Good Design Award and the Long Life Design Award.