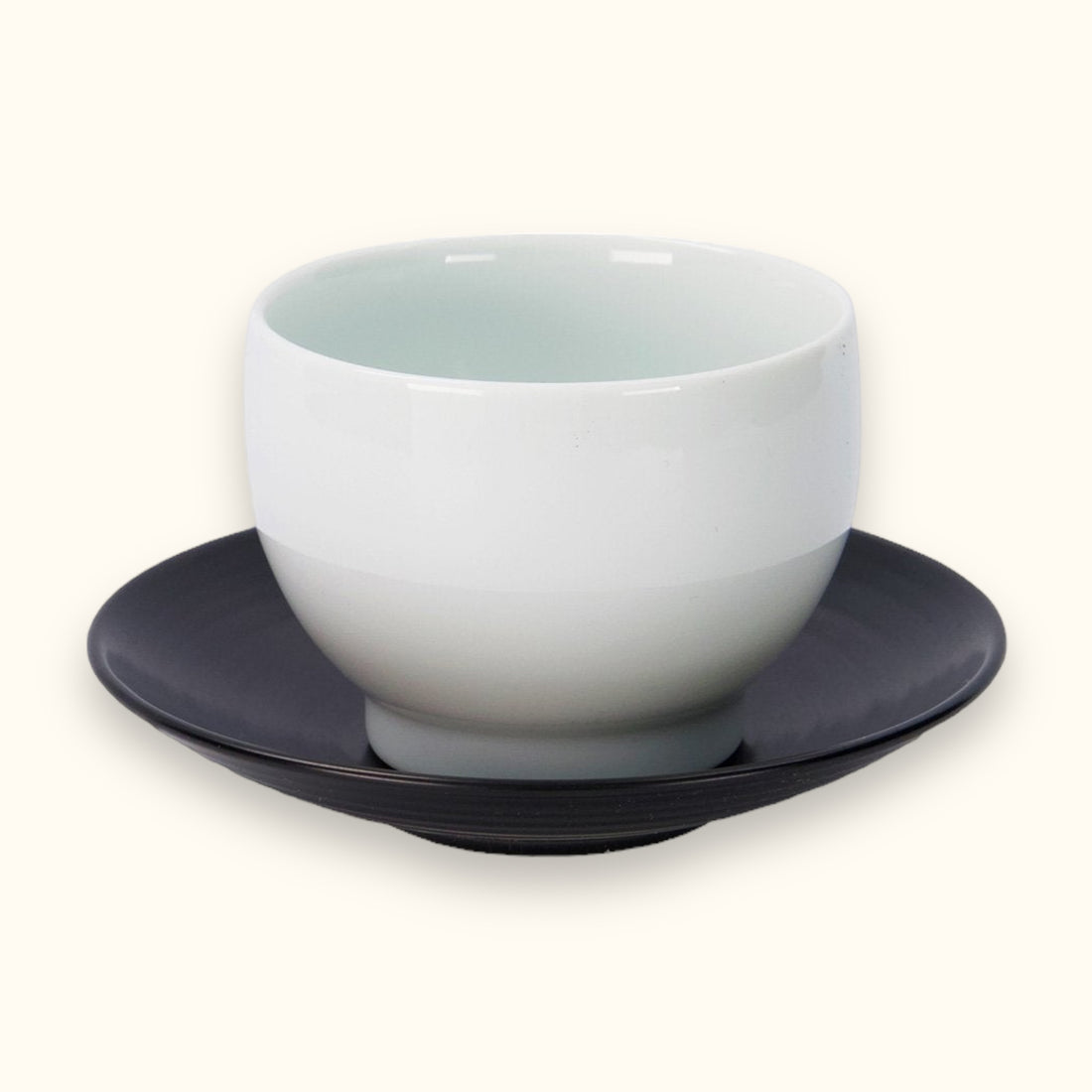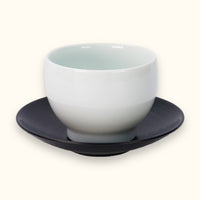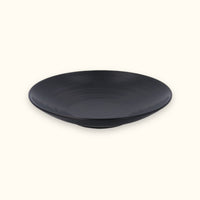 Hasami-yaki | Sawa Yunomi
Sawa (茶和) literally translates literally as "tea serenity". As the name suggests, this beautifully designed yunomi teacup will make your teatime more relaxing.
Material: Porcelain

Size: Cup: 8cm x 6cm, Coaster: 12cm x 2.5cm

Weight: 220g

Capacity: 165ml

Origin: Hasami City, Nagasaki Prefecture, Japan

Dishwasher, microwave, and freezer-safe. Do not use in the oven.
Hakusan Porcelain (白山陶器) was founded in 1779 in Hasami, Nagasaki Prefecture, and has operated in its current structure since 1958. Their design concept is to produce tableware that can be enjoyed for decades. Their designs are understated but distinctive, and they seem to be new and timeless at the same time.

The company has received many awards, including the Good Design Award and the Long Life Design Award.