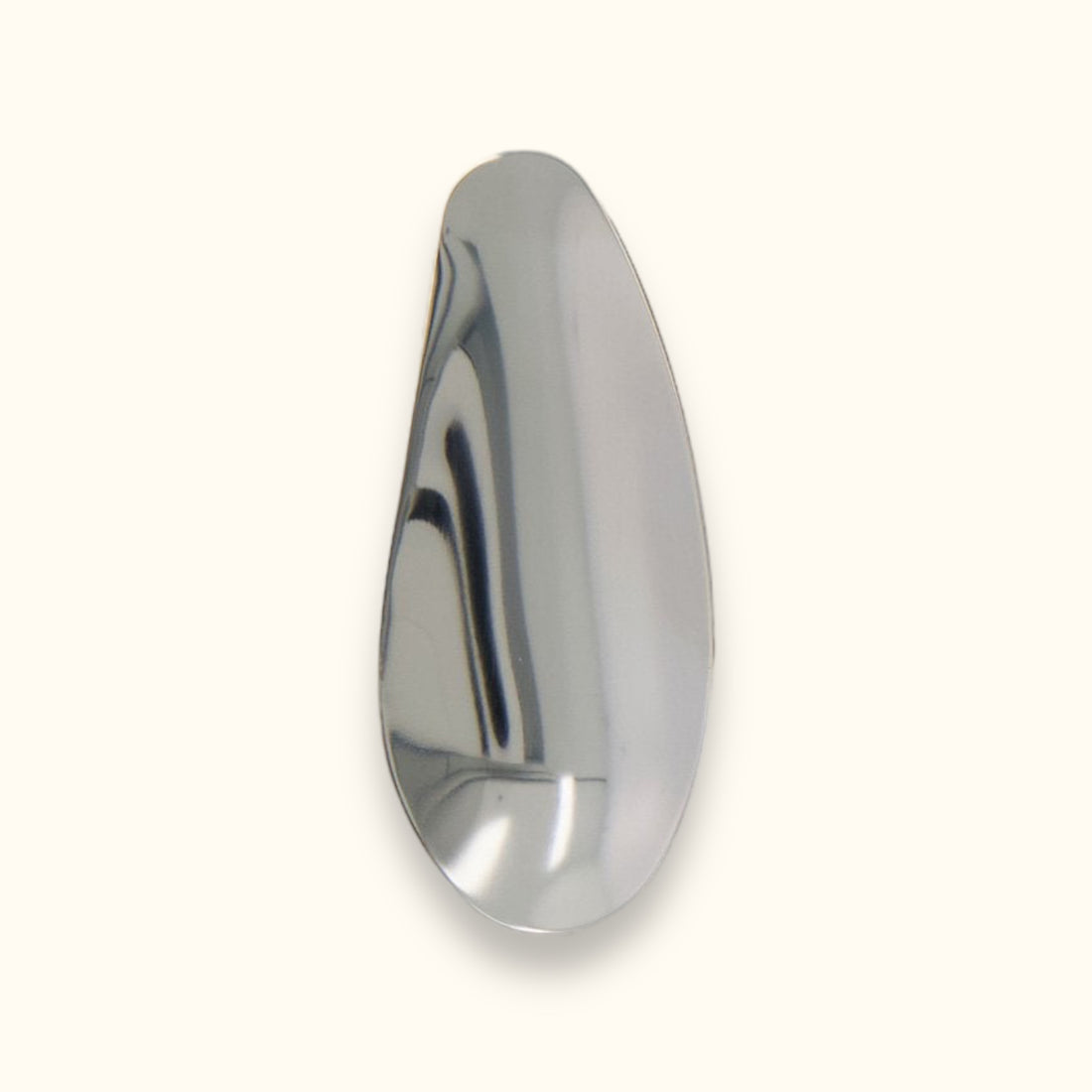 Nagao | Stainless Steel Tea Scoop | Mirrored Finish
This tea scoop has a slight curve that makes it easy to scoop the right amount of loose leaf tea in your teapot. Made of stainless steel, it's durable and easy to clean.
The perfect size to fit inside your tea canister!
Brand: Nagao

Material: 18-8 stainless steel

Size: 8.4cm x 3.6cm

Weight: 25g

Origin: Tsubame City, Nigata Prefecture, Japan

Wash with warm water and mild dish soap. Rinse and towel dry. Do not use steel wool, bleach, or strong abrasive cleaners.