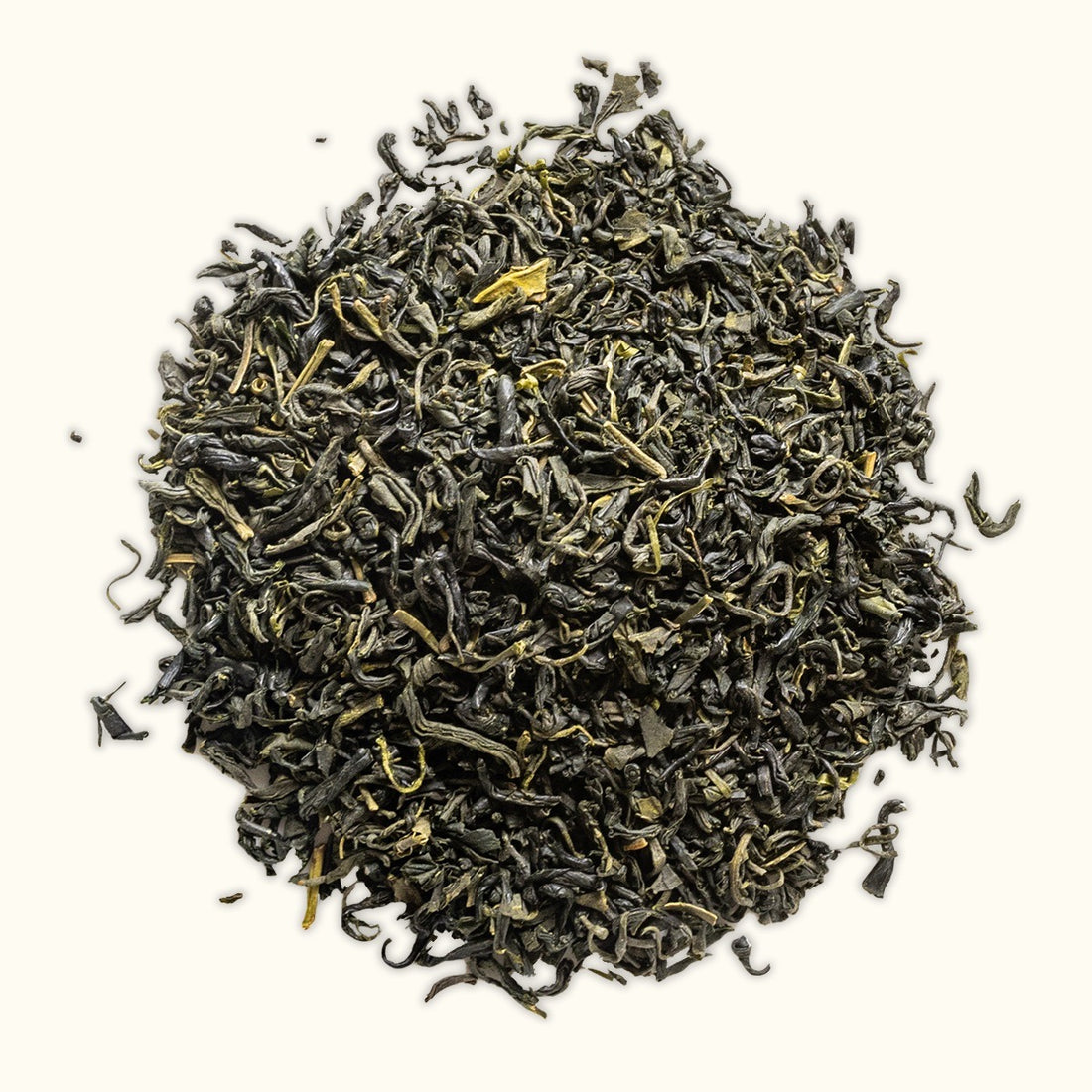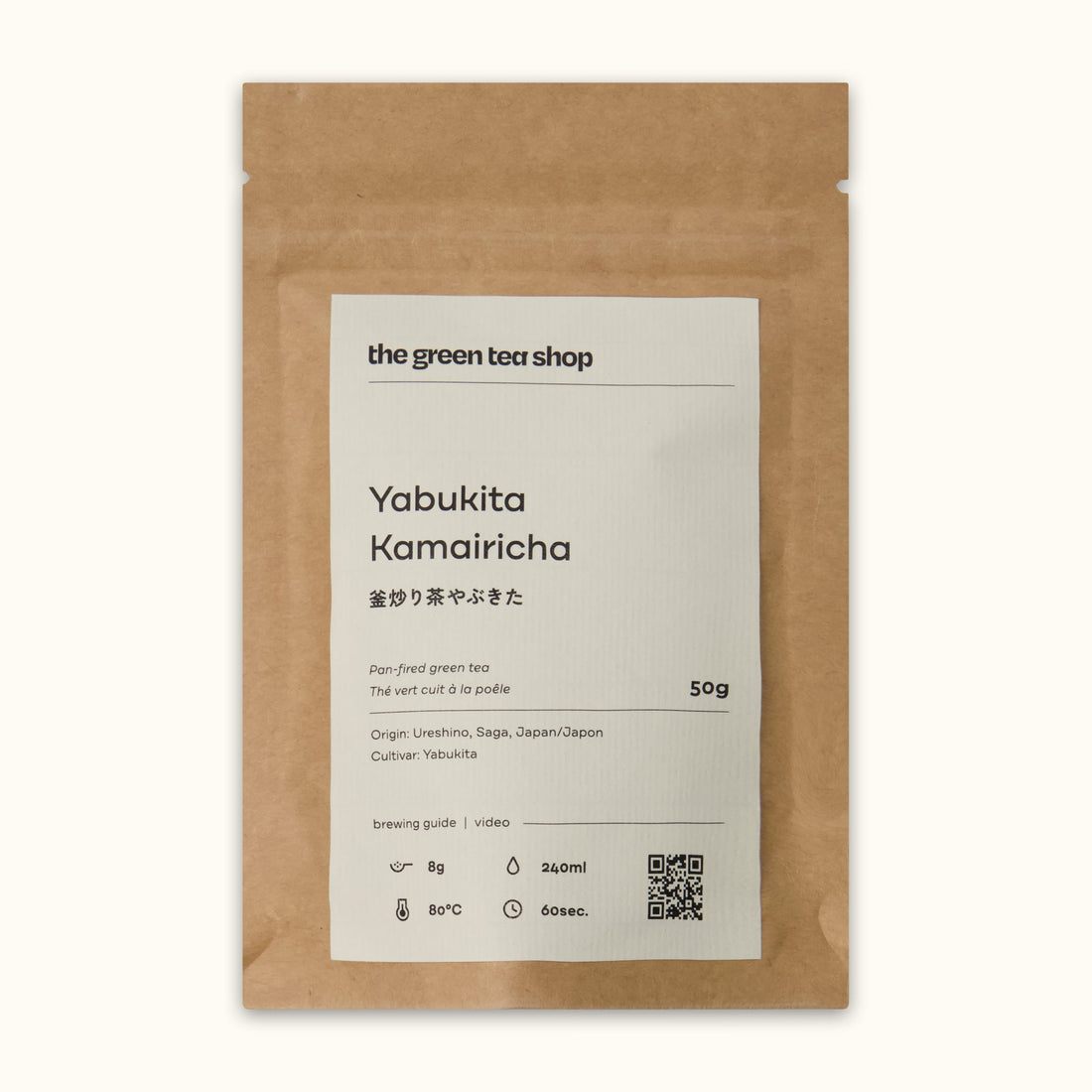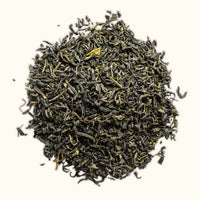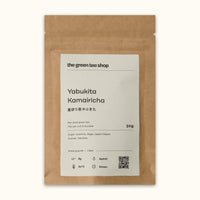 Yabukita Kamairicha | 釜炒り茶やぶきた
Our most popular tea at the shop is a light-bodied and refreshing blend with a beautiful aroma and nutty flavor, complemented by a subtle hint of smokiness. Tea drinkers who prefer a gentle taste will find this tea to be a perfect choice.
It's worth noting that pan-fired green teas (aka kamairicha), are quite rare in Japan. In fact, they account for less than 0.3% of all tea produced in the country. This makes this tea all the more special and unique! 
Origin: Ureshino, Saga, Japan

Cultivar: Yabukita (やぶきた)

Harvest date: Early May, 2022

Shading: 10+ days

Tasting notes: Roasted chestnut | Sesame | Toast
Leaf: 8g

Water: 240ml

Temperature: 80°C

Steeping time: 60 seconds